How was it that you first met director/writer CJ Wallis? And were you aware of his work prior to first getting on board this project?
I went to Rock the Bells in L.A. and tweeted a picture to Spitta saying he won smokiest set of the night. Spitta retweeted my picture, and CJ put my tweet in the "Trust Fall 3" video. My fans started sending me messages saying "OMG Purp, CJ used your tweet in Spitta's video, that's so bad ass" and shit like that. My reaction was "Who's CJ Wallis?!" They all told me he was a pretty big deal in the Jet Life world, so I figured 'Hey, why not give him a follow?'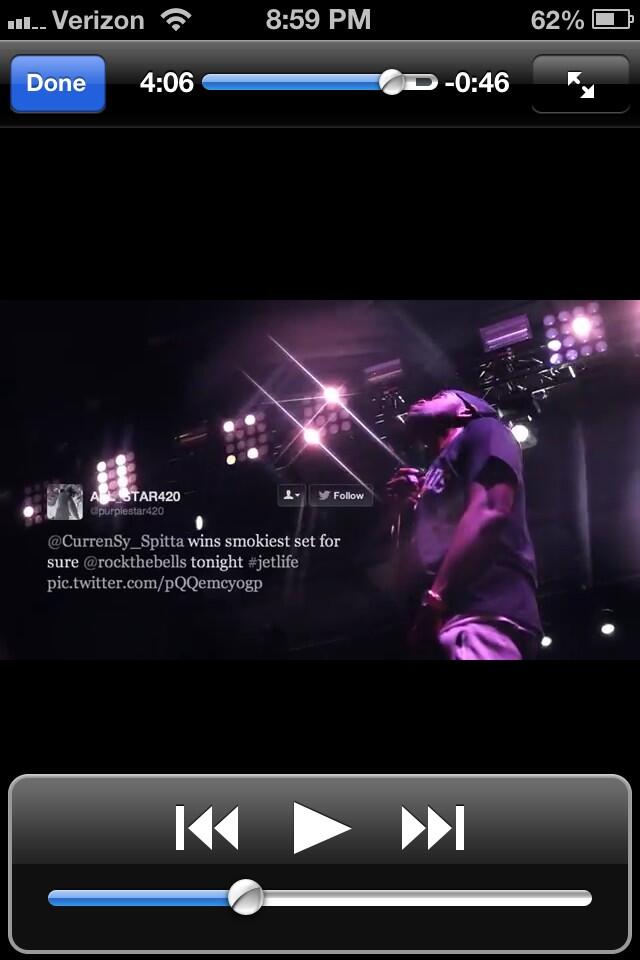 We quickly hit it off and next thing you know, CJ is in my chatroom and sends me a message saying "I see you typing BB". I got freaked out for a second, and the second after that, CJ had the whole movie pretty much planned out.
How did Mr Wallis go about asking you to be his leading lady? Did he give you a basic synopsis of the film, or had he completed the script by that point? And more to the point, was he able to ask you without sounding like a total creeptastic weirdo? Haha.
I think he kind of creeped himself out a bit after the message, and saw the entire script and major plot points just moments after.
To be honest, I thought he might just be blowing smoke up my ass, in hopes to get some L.A. booty when he was in town. I wasn't until he made the poster with me in it, and put his name on it, and then posted it on Twitter that I was like, "Holy fuck, I'm about to be starring in a CJ Wallis film!!"
He never really came off creepy to me. I thought he was interesting and bugged the fuck out of him with I think with a million and one questions. I mean, he's this white boy from Canada, hanging out and working with a bunch of rappers...makes me wonder.
(
Aww, babe...you and me both. Haha. Although I have an even crazier story that I KNOW you'll totally dig. Just look up Silibil 'n' Brains. Silibil is on of my best friends from school, and he did some mental shit. Basically, according to record labels, Scottish white guys don't rap! Billy and his mate Gav decided to con them into a record deal under the pretense
that they were actually American!! They've just had a documentary released about them called The Great Hip Hop Hoax. You totally need to check it out. :)
Oh, and CJ is like the most non creepy guy ever, haha. I just wanted him to be skulking and lurking around this chatroom, weirding out he pretty ladies. Bwahahahaha. CJ, you need to work on your Norman Bates approach a little better. HA!!)
Given that the subject matter is pretty risque; did you have any reservations about making the film?


No, not at all. I always wanted to act, and did not hesitate to say yes. There was no way I was going to let such an amazing opportunity pass me up, especially knowing there are so many other girls out there that would kill to work with CJ.
Did you know any of the other guys working on the film prior to pre-production, and if so, who and how well?
Nope, not a single one. I'll be honest, and you might want to strangle me for this, but I don't watch much of anything...film, or TV. I have definitely Googled the shit out of CJ since we said we were going to do this, and have seen the films he used them in, and they are both great actors. I'm actually somewhat intimidated (in a good way) by them, being as they have so much experience, and I've only done middle school talent shows.
So whilst I was writing about what to expect from BB, and making cast announcements, I came across (BOOM BOOM!!) your Chaturbate profile. Tell me a little bit more about Chaturbate, how you discovered the site, how long have you been a member, and what has been your best experience so far on there?


Sooooo Chaturbate, I started on Chaturbate only back in March of this year but have been a web cam model for about four years now, give or take. I discovered web camming when I got fired from my job working at a Head shop selling designer bongs. I didn't get fired cuz I was bad or anything, I was actually one of their best employees, they just couldn't afford my wamping $10 an hour salary anymore. :)
So I hopped on Creeps List...I mean Craigs List, and started searching for jobs, just like Mary in American Mary ironically enough, and came across an add that said "make $500-2000 a week working at home from your computer". I was told I could do whatever I wanted and didn't have to get naked if I didn't want too and that I pretty much just had to keep people entertained from my web cam. So I was sold! (Maybe I should take up web camming....I can keep people entertained, haha.) I fucking love web camming. I get to dress up and get all sexy, I don't have to drive in traffic, and I can honestly say I make people very, very happy. I work when I want, and I get to travel as much as I want since all I need is my laptop to make money.
My best experiences are, and not to sound corny, but they are when one of my anti-social guys doesn't come to my room for like a week or more, and comes back and tells me they made friends or got a girlfriend because of me, and that's why I haven't seen them in so long. That stuff brings tears to my eyes. I really enjoy the whole community of it and try to use my powers to make things better. The pornographic stuff I get to do is just to pay the bills.
Whilst investigating the site, I was reading through various model profiles, and what I discovered were some really quirky, fascinating and generally rad chicks. Is that the general kind of person you'd normally find on there?
You will find everything on there. Girls from all over the world! Each one has their own super power! It's amazing really. I mean, don't get me wrong, there are some things you might see that you'll think are absolutely weird, or disgusting, but there's at least one person that can jerk to it! :) I've met some pretty bad ass chicks from going to conventions and meeting them. My best friend, who's going to be in a really hot sexy sex scene , Violet Vega (@MissViolet420) I met from camming, and she's honestly the nicest, sweetest, coolest kitten lovin', pot smoking, Canadian tattooed babe ever! Pow!
Being that the basic concept of BB is about not knowing the extent of the true evils that could be lurking on the other side of the screen; have you encountered any particularly disturbing individuals?
I'd be lying if I said no. I have seen and been told some very disturbing tings on there. People like and want some weird things. Some might want to call them sickos, but I try to remember we live in a society where mental illness is at an all time peak and try not to criticize them.
I will say, you will be shown first hand in BB some of the horrendous things I've gone through as well as other girls. I'm warning you cam girls, if you're already paranoid of who's on the other side of he screen, then you might want to watch BB with your boyfriend you tell the world you don't have, or possibly the cam model you can't stand, but you pretend to on Twitter...because CJ Wallis and I want to creep you the fuck out!!!!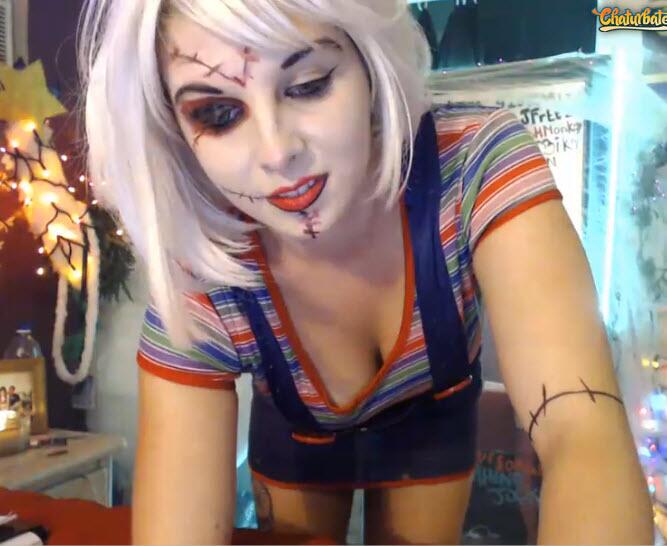 What is the strangest request you've received so far from a viewer?
I used to have a guy that liked me to put a wig on and sign Taylor Swift songs. As well as a guy a lot of the old school cam models know as the "cheese guy" who wanted me to go to the fridge, get a Kraft single, bite a whole in the middle and hold it up to my eye! I have no idea what that was all about?!!
Dog. All though I had a bunny named Stoney when I was 18, but these two girls Breana and Candice killed it.
Morley - Grrrrrrr!!! Bitches be killed!!
Let's blast out some favourites....and GO...
And Sheldon Cooper...*cough* I mean...Jennifer Cooper enters the building... ;)
...Littlefoot in The Land Before Time was called always called a Brontosaurus, however, as all fellow dino nerds will know, the term Brontosaurus hasn't actually been the scientifically used term since 1903...110 years ago!! It was only in 1979 however (the year that someone FABULOUS was born...*cough*ME*cough*) that the record was FINALLY set straight for the public. Still though, even another te years later, in 1989, the US Postal Office released a series of stamps where they had an official Apatosaurus skeleton, the real name for "Brontosaurus", called a Brontosaurus. Oh how my ten year old self ranted about this! I mean, let's face it...I knew the difference when I was FIVE years old!! The minute I started learning about dinosaurs, I knew it all...ALLLLLL I tells you!! ;) But yesss, you have totally just given me the most rad idea for a daily blog, moooahahaha. Little Miss Morleysaurus does the Dino Daily! Oh yeah! ;) Ooh, and in Jurassic Park, it's Brachiosaurus, the ridge on the head gives it away. :)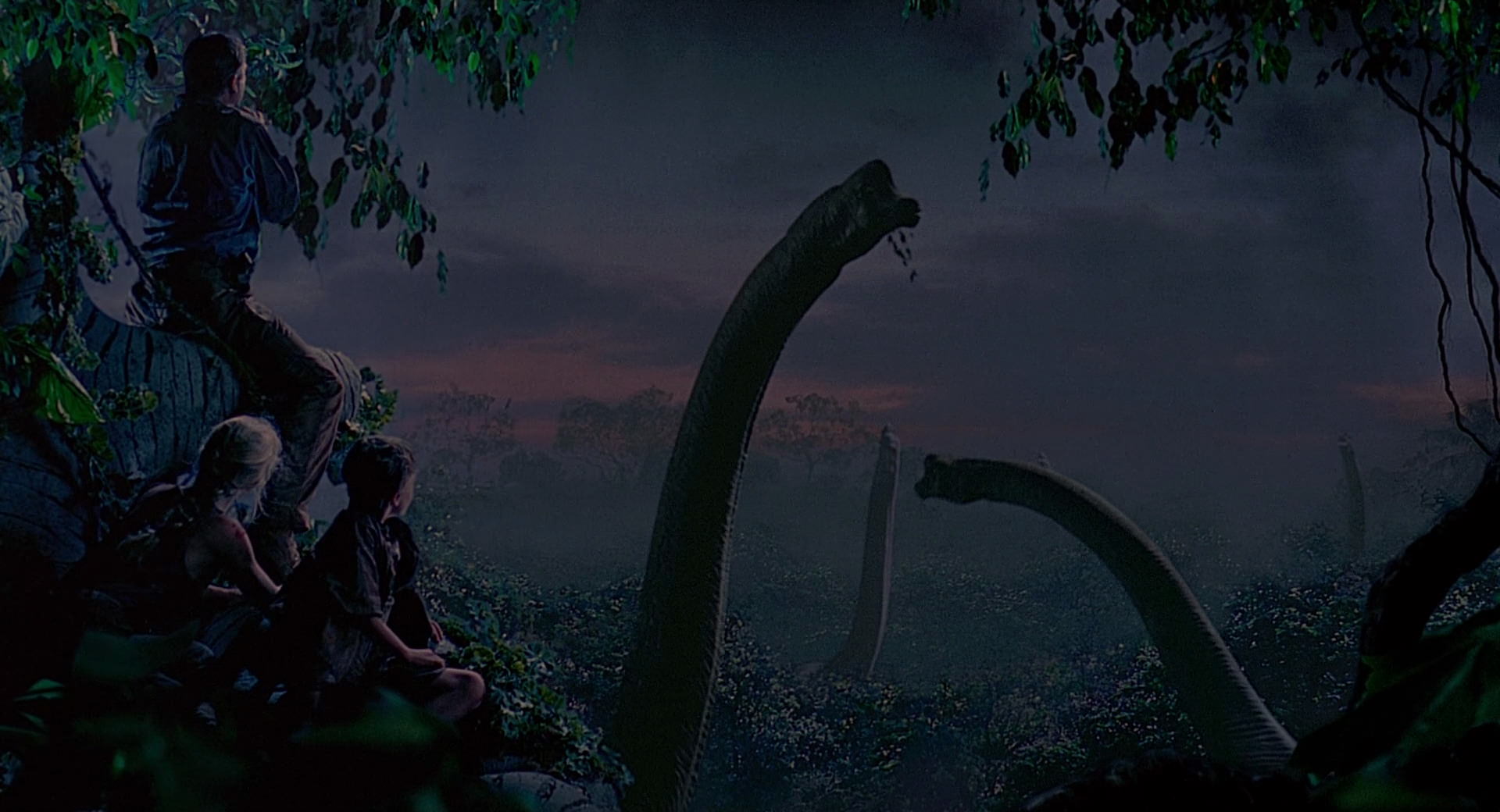 Yes, I am an uber nerd. Haha. And aaaah, Jurassic Park. Dr Grant how I love thee so!! THIS moment here, it's probably my favourite moment in film history. :) *dies* Wants to marry him, and BE him all at the same time!! Man I have gender issues. Lol.
Star Constellation?
The Six Sisters. Or I think its called Subaru.
Awwww, officially known as Pleiades, this forms part of the constellation of Taurus...my star sign. :) It's actually the Seven Sisters, but to the naked eye one usually only sees six. I think that's why the Japanese adopted that theme when they created the Subaru brand.

Pumpkin Based Food Stuff?


Everything pumpkin!! I love, love, love, love pumpkin! And make the best pumpkin pie in the world. I was actually born the day after Thanksgiving and my burfday falls on it this year.
Oooh, must be a Jennifer thing. Heehee. If you're a fan of pumpkin STUFF, you'll have to try out my recipe for Pumpkin Turnovers...or as we'd call them in Bonnie Scotland, pasties. But pasties in the States and Canada are nipple tassels, so I had to change the name in my recipe. Although...now I mention it.... ;) Lol. You can purchase the Have a Heart for Horror Cookbook here. And try an original creation a la Morleysaurus! All profits go to Project Get Safe.

Film as a Kid?


Johnny Depp of course. Just like every other twenty something year old in the world right?
Haha, I think I was the only one I know not to have a serious Johnny Depp love. I mean, don't get me wrong, I think he's amazing, I've just never "got" the whole Johnny Depp thing. Give me Jeremy Renner any day! Moooahahahaha. #Stalkypants :)
And last but not least, where is the most entertaining place you've ever had sex? Hit me girl! :)
Does on the internet with another girl count? Lol. I'd say so. Haha. If not then I'm gonna have to say in an elevator on Halloween in a retirement building in my Strawberry Shortcake costume.
WINNING!!!!!!!!!!!!!!!!!!!!!!!!!!!! Heehee. ;)
All images are property of @purplestar420. Apart from the obvious of course. Those if you click on are linked to the original source. If you are indeed taken with the lovely Jennifer Mae then please do check her out on Twitter and tell her Morley sent ya! Also be sure to follow

CJ Wallis - @fortyfps
BB - The Film - @bb_movie

And if you feel the need for more random babblings, you can follow me as well. Haha. @morleysaurus